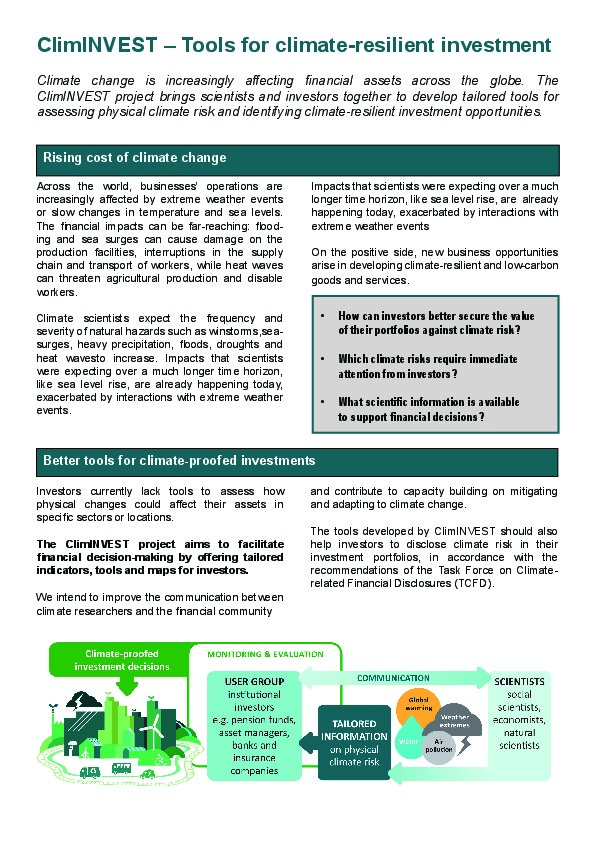 ClimINVEST Factsheet
To learn more
05/12/2023

Foreword of the week

Green industry: the game is kicking off

Faced with international competition exacerbated by the US Inflation Reduction Act, Team Europe (and longtime team member, France) is preparing its response. The team's tactics tackle two challenges: greening existing industrial sectors such as steel or cement, and industrialising the production of green goods, particularly those cleantechs that will make the transition a reality, such as heat pumps or electrolysers. To meet the first challenge, the French government has put 5 to 10 billion euros of public money on the table to decarbonise the most polluting production sites, in return for private investment. But has the extent of the industrial investment needs been properly assessed?

05/11/2023

Investments to decarbonise heavy industry in France: what, how much and when?

Industry: relocation and decarbonisation at the heart of the debate. The recent succession of crises (health, energy, geopolitical) and increased international competition have prompted France to look for ways to strengthen its industrial and energy sovereignty. It faces this challenge in addition to the challenge of decarbonising its industry. In this context, France and Europe are developing industrial policies with two objectives – relocation and decarbonisation – and with new tools such as the France 2030 plan and the Net Zero Industry Act at the European level. These policies target both 'historical' industries, such as steel and cement, and new clean technologies, from solar to batteries.

05/10/2023

Blog post

The Net-Zero Industry Act: Designing Europe's launchpad for a cleantech investment plan

As the world enters a new era of cleantech competition, policymakers must confront two key policy questions – regulation and investment. The Net Zero Industry Act is Europe's response to the former. Yet key concerns around permitting, sectoral targets and the scope of the Act will need to be addressed if it is to be effective, argue Thomas Pellerin-Carlin and Ciarán Humphreys in this blog post.
See all publications