CLIMASCOPE #5 – la adaptación al cambio climático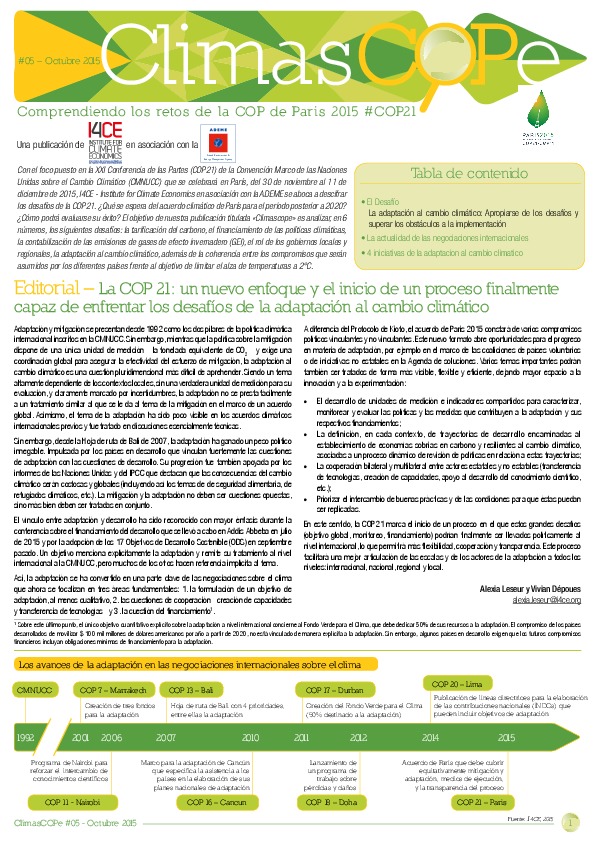 CLIMASCOPE #5 – la adaptación al cambio climático
pdf
To learn more
11/02/2022

Appendix costing – Quanti-Adapt June 2022

09/13/2017

EU ETS – Last call before the doors close on the negotiations for the post-2020 reform

I4CE, Enerdata and IFPEN published a policy brief on the reform of the EU ETS for the post-2020 period. Indeed, a window of opportunity to reform the EU ETS is currently open but is closing soon: the EU ETS directive is currently being revised for its Phase IV (2021-2030), and trilogue negotiations between EU institutions, […]

11/24/2022

Implementing prudential transition plans for banks: what are the expexted impacts?

The European Union has made rapid progress on the issue of transition plans for companies and banks. First of all, the CSRD directive obliges each listed company to publish its plan for achieving carbon neutrality by 2050. Published by EFRAG this summer, the standards set for these plans can be considered ambitious and commensurate with the challenges they face. With regards to banks, it is now clear that they will be required to publish their transition plan. What remains under debate is whether these transition plans should be integrated into prudential regulations, which would open the way to numerous possibilities of action and sanctions by supervisors.
See all publications