DEHSt presentation – Reform of the EU-ETS and the interplay with national energy and climate policies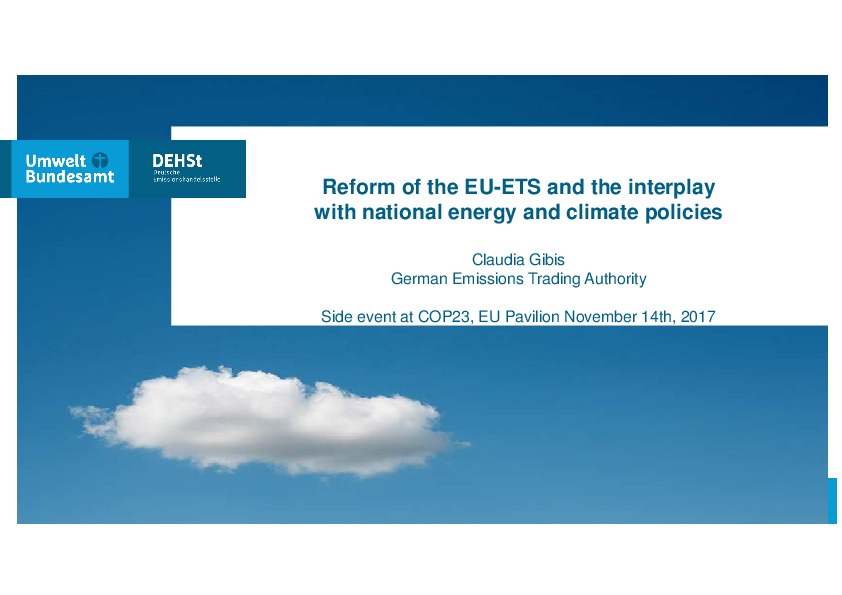 DEHSt presentation – Reform of the EU-ETS and the interplay with national energy and climate policies
Download
To learn more
09/21/2022

Global carbon accounts in 2022

Carbon revenues were nearly USD 100 billion in 2021. This represents a more than 80% increase year-on-year (USD 53.1 billion in 2020, USD 97.7 billion in 2021). This increase is largely driven by the rise in allowance prices on the European carbon market, which exceeded the symbolic threshold of EUR 100/tCO2 for the first time in the summer of 2022.

10/21/2021

Global Carbon Accounts in 2021

Explicit carbon pricing systems – a tax or a carbon market – continue to develop around the world. In the 2021 edition of its Global Carbon Accounts, I4CE presents the main trends and provides an overview of these public policies …

05/15/2020

Op-ed

Op-ed I The European carbon market put to the test by Covid

The current economic crisis has caused a drop in the price on the European carbon market (or EU ETS for European Union Emissions Trading System) and will contribute to the increase in the surplus of allowances. This highlights how necessary it is to reform the mechanism for managing this surplus or even to implement a floor price. However, for Charlotte Vailles from I4CE and Nicolas Berghmans from IDDRI, this crisis should lead us to consider the EU ETS no longer as the "cornerstone" of decarbonisation in Europe, but as a safety net.
See all publications