LES CLUBS DE RECHERCHE-ACTION PROGRAMME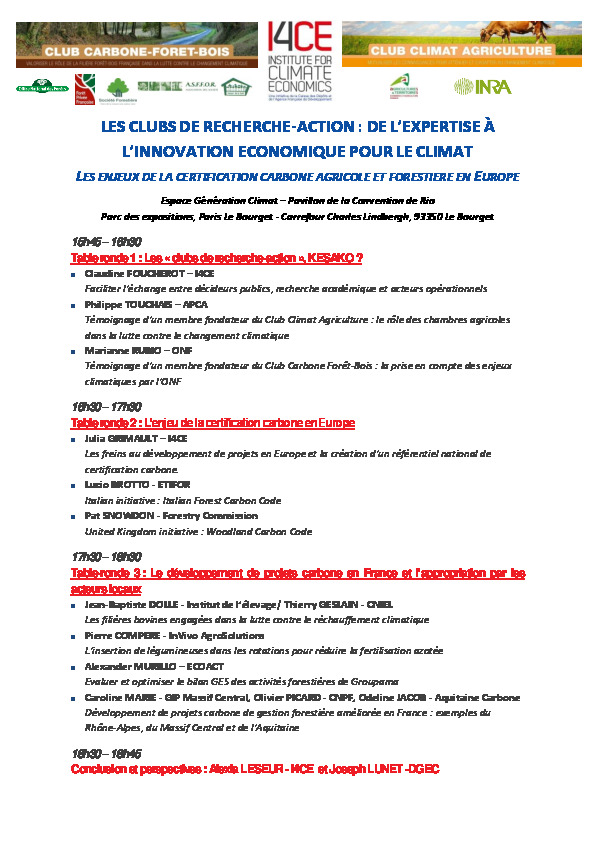 LES CLUBS DE RECHERCHE-ACTION PROGRAMME
pdf
To learn more
05/04/2017

Three notes on the management of climate-related risks by financial actors

I4CE has published a series of three Climate Briefs on the management of climate-related risks by financial actors. These special edition technical notes present the key stakes around this issue by focusing on three questions: Executive Summary – Managing climate risks for financial actors: from theory to practice Why should financial actors align their portfolios […]

10/22/2020

Blog post

Financial Regulation and Climate : Next steps to follow in the coming months

The public institutions that regulate and supervise private finance will talk a lot about climate change in the coming months. The European taxonomy that allows economic actors to identify activities that are favorable to ecological transition or the "climate stress tests" of the Banque de France and ACPR are just some of the issues they will have to deal with and that we invite you to follow. I4CE has synthesized for you the "climate calendar" of financial regulation in a graphics.

07/09/2020

Blog post

Public Financial Institutions can help make the post-covid response "just and green"

Ian Cochran and Alice Pauthier explain why even with COVID19, public financial institutions (PFIs) must continue their important work on aligning their activities with climate and sustainability goals – and how their progress may be key to ensuring that the response to the crisis is both just and green.
See all publications