Presentation – 2018 State of the EU ETS Report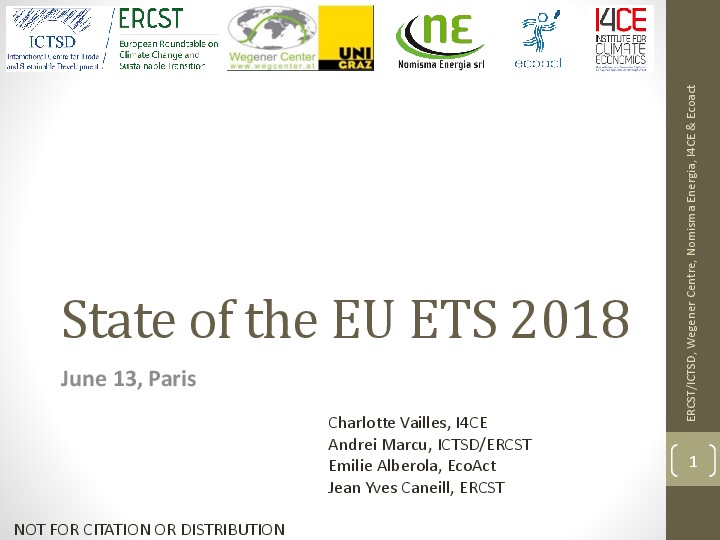 Presentation – 2018 State of the EU ETS Report
Download
To learn more
11/29/2023

Blog post

Climate finance: multiplying the numbers will not solve the equation alone

Much of the discussions at COP28 will focus the 100 billion USD/year target decided at Copenhagen to support climate investments in the Global South, and on the new climate finance goal set to replace it. But, whilst keeping our eyes on the volumes laid on the table, we also need to look more into the impact of every dollar spent. Identifying and building on the value added of every actor in the economy is essential to avoid overlaps and maximise synergies. Three types of actors have a pivotal role to play in the paradigm shift: governments, public financial institutions and private financial institutions.

11/22/2023

Blog post

Foreword of the week

Carbon prices: the winds of change

After several years of strong growth, the revenue generated by carbon pricing mechanisms (carbon taxes or markets) worldwide, as reported in our 2023 edition of the Global Carbon Accounts, stabilized at nearly USD 100 billion. This stabilization could not be more deceptive.  The future has rarely been so uncertain for carbon prices, caught between very strong opposing trends, and the next two years could mark a major turning point, for good or bad, for the use of these climate policy instruments worldwide. 
See all publications