Presentation – 2018 State of the EU ETS Report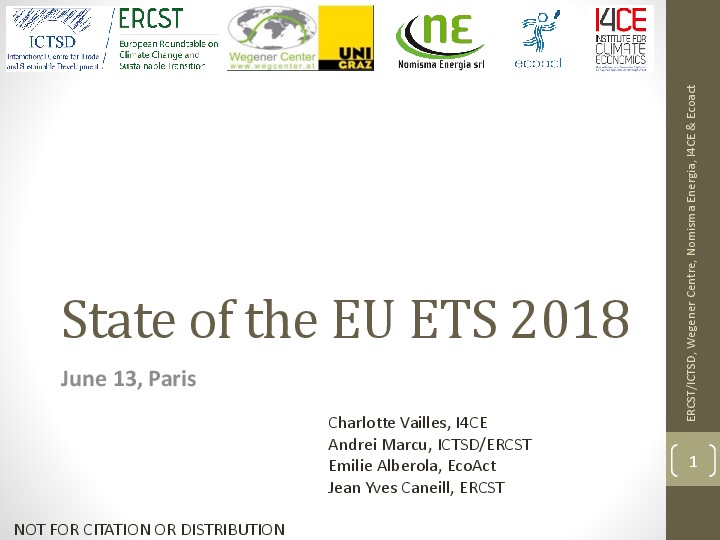 Presentation – 2018 State of the EU ETS Report
Download
To learn more
02/09/2023

Think house, not brick: building an EU Cleantech Investment Plan to match the US Inflation Reduction Act

For years, the European Union assumed it would lead the cleantech race because it was the only one running in it. Mistakenly so. With the Inflation Reduction Act, the US quickly catches up. This brief argues that the best EU policy answer to the IRA is an EU long‑term climate investment plan. As the political appetite for such a plan is currently limited, the European Commission should use the political momentum to propose a targeted investment plan that focuses on the development, scale-up, manufacturing and deployment of clean technologies in the EU. It identifies three first bricks that can already be laid out to build this plan.

01/20/2023

Foreword of the week

2023's resolutions for a reform of development finance

2022 ended up on a consensus that the global financial architecture is no longer "fit for purpose". In other words, the financial ecosystem created post-war to support international development – at the centre of which are the IMF and the World Bank who were joined later by other international public financial institutions – wasn't designed to address the multiplicity of challenges the world is facing today, foremost among which climate change. Time is running, and the good news is that 2023 is set up to be a busy year with key events setting the milestones for a reform of the international financial architecture, including a Paris Summit in June. The year will close at COP 28, where we will officially take stock of current achievements.

01/19/2023

Blog post

Here's to an impactful new year for financial reform

2023 will be busy with many events organised to address different parts of the financial architecture reform, including a Paris Summit in June. Alice Pauthier from [i4ce] tells you more about this agenda and identifies two conditions for a successful reform process. First, it has to be led by countries' financing needs… wheras we are still lacking a granular analysis of countries' investment needs for a sustainable development. Second, it has to be guided by the objective of maximising the impact of public finance. What we should count is the impact of public finance on the transition and not only volumes.
See all publications