Presentation State EU ETS 2018 – Michel Matheu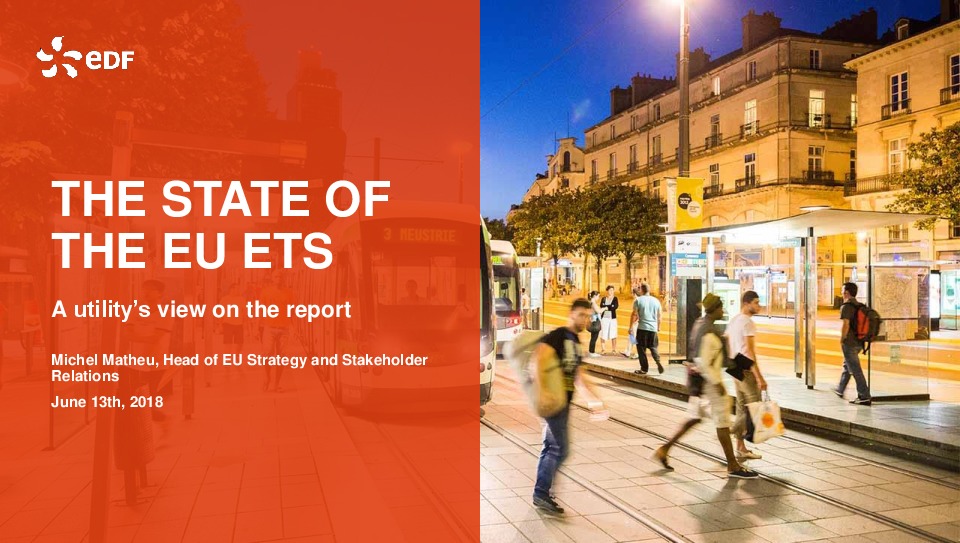 Presentation State EU ETS 2018 – Michel Matheu
pdf
To learn more
06/22/2018

Blog post

I4CE's French Landscape of Climate Finance supporting French-German comparison of financing the energy transition

The conference brought together more than 180 participants from government, industry, research and civil society. They discussed potentials and different approaches to financing the energy transition in France and Germany.

10/05/2020

Blog post

France's Green Budget: What's Next ?

A few days after the publication of France's 2021 budget bill, and before any debates in parliament, the government released an environmental assessment of it. This assessment, often referred to as the "green budget", is an important step forward for the transparency of public action, according to Marion Fetet and Sébastien Postic from I4CE. Nevertheless, they suggest improvements to be made to the scope of the budget analyzed or to the classification of certain expenditures. And they call for making the green budget a real tool for greening the budget.

05/15/2020

Op-ed

Op-ed I The European carbon market put to the test by Covid

The current economic crisis has caused a drop in the price on the European carbon market (or EU ETS for European Union Emissions Trading System) and will contribute to the increase in the surplus of allowances. This highlights how necessary it is to reform the mechanism for managing this surplus or even to implement a floor price. However, for Charlotte Vailles from I4CE and Nicolas Berghmans from IDDRI, this crisis should lead us to consider the EU ETS no longer as the "cornerstone" of decarbonisation in Europe, but as a safety net.
See all publications