Summary paper of the 3fP-Tracker assessment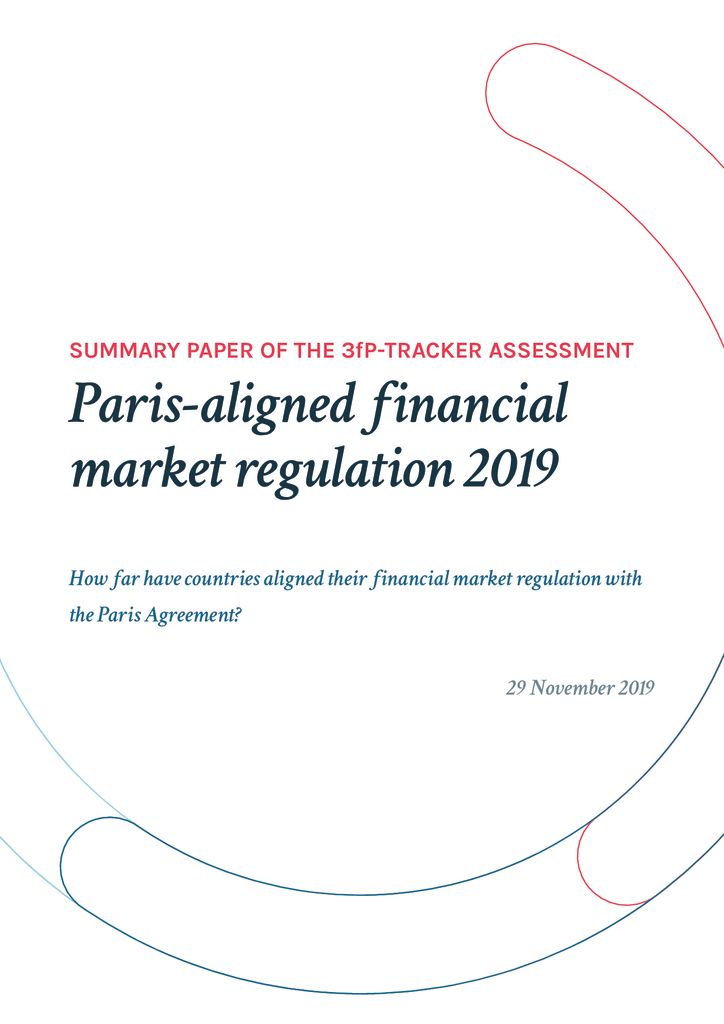 Summary paper of the 3fP-Tracker assessment
Download
To learn more
03/31/2023

Foreword of the week

Sustainable Finance: the EU enters the final stretch

Elections of the European Parliament are coming up in June 2024 and will be followed by the renewal of the Commission. Hence, there are only a few months left to finalize the implementation of the renewed sustainable finance strategy adopted in 2021. This strategy aims, among other things, to increase the contribution of the financial sector to sustainability. It seems too early to already draw conclusions on how the Commission delivered on its objectives as some key legislative and supervisory processes are still under way. This newsletter focusses on some of these ongoing processes that receive quite some attention in the public debate

03/30/2023

Climate stress tests: what co-benefits can we expect for transition financing

Since their introduction, climate stress tests have taken a lot of space in the public debate. Put in the spotlight by supervisors and the NGFS, their primary objective is to encourage banks to integrate climate-related risks into their activities and to carry out an initial assessment of the banks' capacity to deal with these risks.

03/30/2023

Op-ed

OP-ED – Corporate due diligence: what is the added value for climate?

Negotiations are under way on the Corporate Sustainability Due Diligence Directive, commonly known as the "CSDDD". Regarding climate, an obligation of climate transition plan for companies is discussed. But let's keep careful on this point. Europe is in the process of developing climate transition plan requirements in two other directives on corporate sustainability reporting (CSRD) and on prudential requirements for banks (CRD). We must therefore ensure that the discussions result in a final version of the CSDDD that is consistent with these other texts and at the same time complementary.
See all publications