Carbon Forest and Wood Club
29 July 2019

CORE MISSIONS
EXPLAIN 
Deepen understanding of climate-related issues

 

at stake in the forest sector

 

Analyse public policies and economic tools

 

to fight climate change

 

 

Contribute to open debate

 

on the inclusion of climate issues in the forest sector. 

 
SHARE 
Build a network

 

of diverse and complementary actors to encourage interaction 

 

Facilitate understanding and dialogue

 

between academic research and practitioners 

 

Pool knowledge and experience. 
CREATE 
Participate in the development of tomorrow's climate policy  

Promote collaborations

 

and the implementation of multi-stakeholders projects. 

 

Facilitate the implementation

 

of ecological transition

 
A KNOWLEDGE-SHARING PLATFORM
An expert network
A COMPLEMENTARY AND DIVERSIFIED EXPERTISE
A variety of research topics related to climate issues and the forest-wood sector.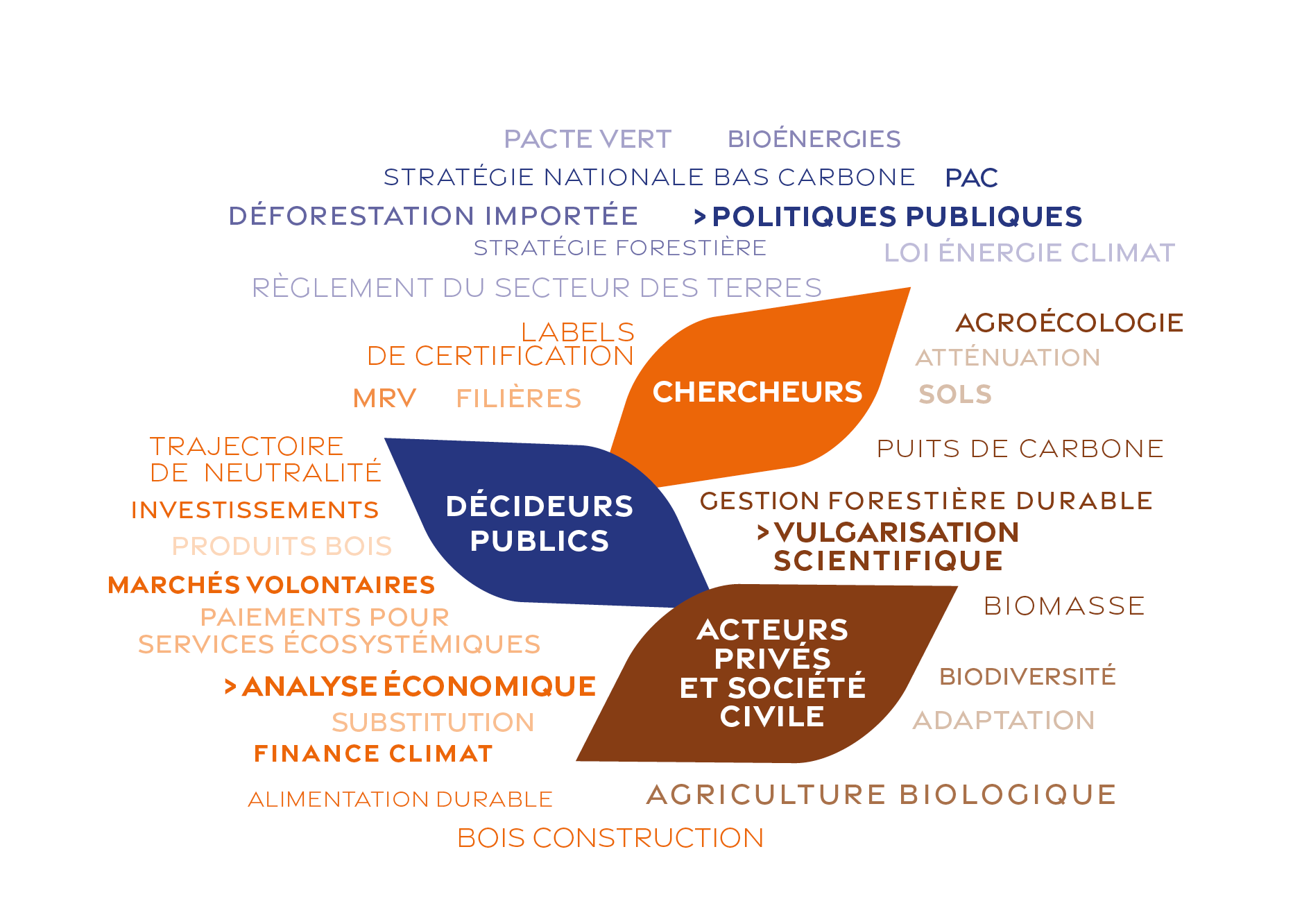 FROM RESEARCH TO ACTION
The Climate Club works contributed to create the Low Carbon Label, driven by the Ministry of Ecological Transition. Since it was launched, the Climate Club continues to be a key interface to support the development of projects and methodologies. 

WHAT WE DO
1/ A NETWORK OF EXCHANGE AND EXPERTISE
2 days of in-person meetings  

 

2 webinars

 

Expert speakers ; presentations of innovative initiatives ; and experience sharing

 
2/ COMPRHENSIVE ANALYSIS 
Two synthetic reports 

of 

scientific, economic and policy

 

watch

 

In-depth analysis

 of issues related to climate and forest

 
3/ A WIDE DOCUMENTARY BASE 
Access to all publications 

(reports, analysis, presentations…)

 
4/ REGULAR FIELD VISITS
Visit of carbon projects led by Club's members
Exchange of feedbacks and experience from local actors
How to join the Club ?
Annual fee: 5 000 €
Contacts :
• Malika Boumaza, Members follow-up
• Julia Grimault, Cyril Brûlez, Club's coordinators