Presentation Event Mind the gap 19th June 2018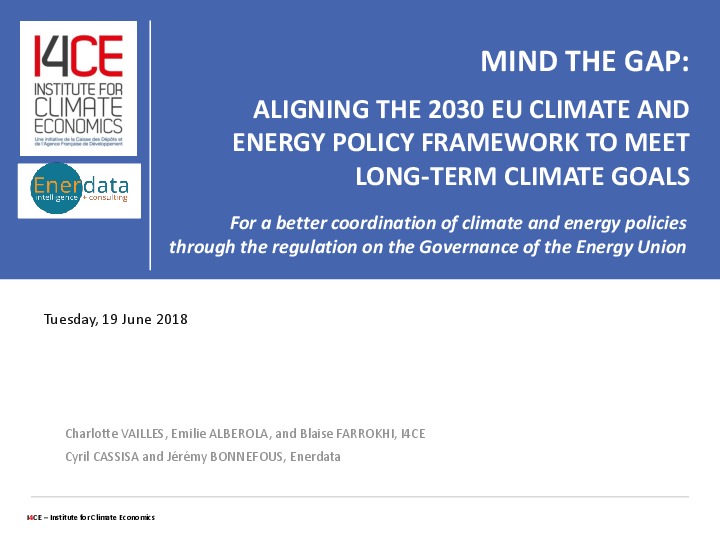 Presentation Event Mind the gap 19th June 2018
pdf
To learn more
06/21/2018

Blog post

I4CE & E3G host breakfast meeting to push ambition on sustainable finance

I4CE and E3G – Third Generation Environmentalism in partnership with the Permanent Representation of France to the European Union held a breakfast meeting to discuss the following issue …

09/14/2021

Blog post

Where do the five new IPCC scenarios come from?

The IPCC scenarios are constantly cited when we are interested in climate and its evolution, but sometimes wrongly, and often without a clear understanding of what they imply. On the occasion of the release of the latest IPCC report, in which five new scenarios have appeared, Charlotte Vailles of  I4CE explains how they were constructed and what information is available about them. 

03/31/2021

Blog post

The latest data on fossil and clean energy finance from Multilateral Development Banks

Yesterday sees the release of the data on project financing from the nine major Multilateral Development Banks on the Energy Policy Tracker – of which I4CE is partner – and a new Big Shift Global briefing, showing that, since the beginning of the pandemic, the Banks provided at least $12 billion to clean energy and $3 billion for fossil fuels.
See all publications