The sharpest tool in the box: how to strenghten the European Union Innovation Fund for climate competitiveness and security
The European Union (EU) Innovation Fund is Europe's largest fund for climate innovation. It has a keyrole to play in European climate action, energy security and technological leadership. To unleash the full potential of European cleantech, greater public support is needed to help more companies and projects cross the so-called "valleys of death" that are inherent to cleantech innovation and scale-up. 
In this endeavour, relying solely on national public funds would create two risks. In countries where governments do not rise to the financing challenge, innovators will fail or flee. Conversely, governments with the fiscal means to spend big on cleantech may create a harmful subsidy race among EU member states, undermining EU solidarity and the integrity of the EU Single Market.
A European funding solution is required. To quickly bridge the cleantech investment gap, increasing the EU Innovation Fund funding, reforming its assessment process and expanding its focus to also include cleantech manufacturing are now urgently needed.
As climate impacts worsen, bringing innovative cleantech solutions to market and deploying mature technologies are urgent to avoid a climate disaster. Building up cleantech is also crucial in facing other challenges important for the EU today: guaranteeing energy security in the face of geopolitical instability, strengthening the EU's competitiveness in the global cleantech race, and ensuring that the continent's workers and regions reap the benefits of green industrialisation. These pose overlapping challenges for policymakers, who must support both the manufacturing and deployment of existing tech, as well as the development of the cutting edge.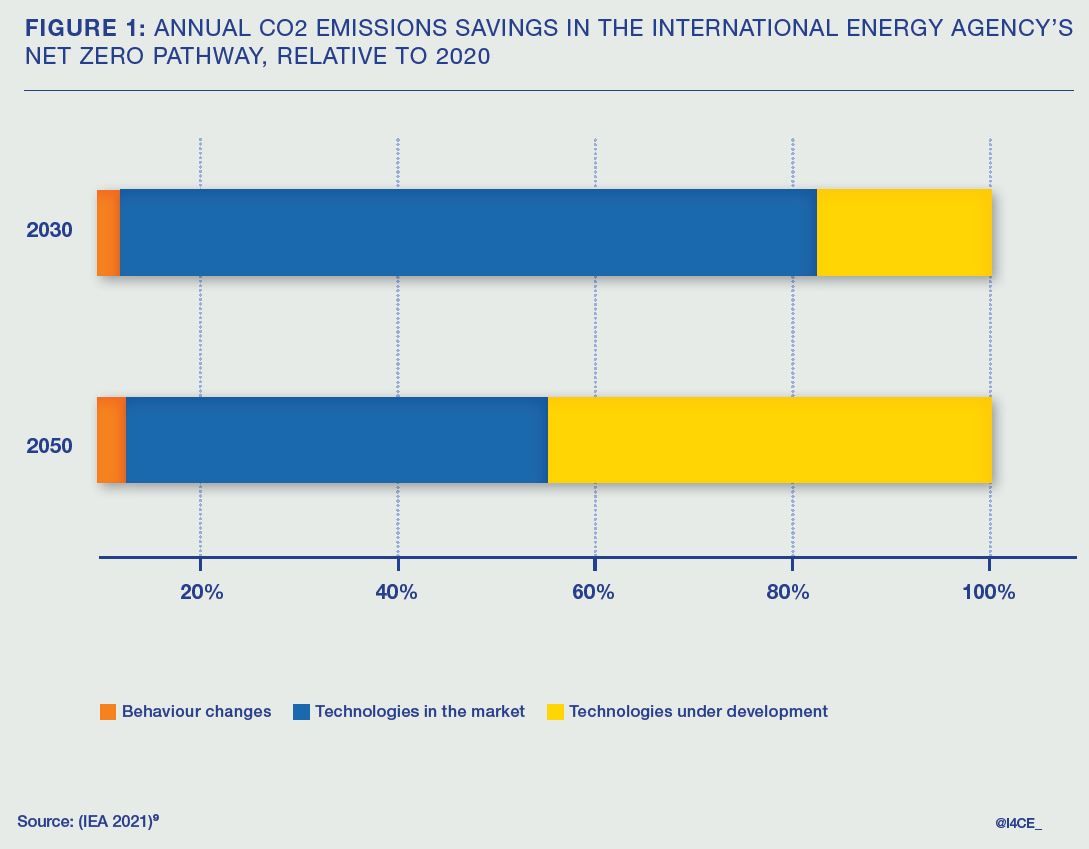 On the ground, cleantech innovators and developers face their own hurdles to realise their project. They need adequate land for the development of a factory, with dependable access to necessary raw materials and components, as well as a skilled workforce and vibrant research ecosystem. They must be confident that they will be able to get a permit under the local regulatory regime. Perhaps most importantly, the correct market conditions and incentives must be in place to ensure that, once production starts, they will be able to sell what they make.
This paper focuses on a final challenge – European cleantech needs more funding, both public and private. Cleantech innovators in Europe face two funding "valleys of death", stages in the growth of their business where a lack of available finance makes it difficult to bring their product to market. Public support has an important role to play, so that these valleys can be crossed and these new cleantech industries can deliver the decarbonisation, competitiveness, and jobs that they promise.
As the US, Japanese and Chinese governments (among others) put hundreds of billions of public money on the table, European governments are seeking their own solutions at home. However, this EU challenge demands an EU response. An over reliance on national state aid would lead to major inefficiencies, distort the single market, and precipitate a subsidy race that advantages wealthy member states over others with less fiscal space. An EU long-term cleantech investment plan is required, which makes coordinated use of EU funds and benefits all member states.
Landing such an ambitious investment plan will not be politically easy. The EU should therefore look to the financial instruments it already has, to quickly mobilise as much funds as possible to develop and scale cleantech.
For this purpose, the Innovation Fund must be more closely considered: with its focus on climate innovation and whole-of-Europe scope, it can be a powerful tool for European climate action. It already has awarded €3.6bn in 2023, and is likely to grow, as we estimate it to be able to disburse €82.2bn in the years 2025-2030, reaching a high of €27.1bn in 2030 alone (see Section 6).
This paper proposes five ways in which its impact can be improved:
Further increase the size of the Innovation Fund, especially in the coming years, through an allocation of member state ETS or other revenues, to ensure it is of an adequate size to bridge the widening investment gap and ensure I

4

CE September 2023 — The sharpest tool in the box: How to strengthen the EU Innovation Fund for climate, competitiveness and security 4 cross-Europe support for cleantech. An increase of €22bn between 2025-2029 would ensure the Innovation Fund can respond to the needs of European cleantech;
Introduce a new process for "cleantech manufacturing calls", which would be explicitly targeted at building up European manufacturing capacity, supporting the bloc's competitiveness and energy security while delivering quality jobs;
Reform the application and assessment process to better support cleantech innovators, SMEs and start-ups, by making all Innovation Fund calls "always open";
CINEA (European Climate, Infrastructure and Environment Executive Agency – the body which manages the Innovation Fund) should be better-resourced and staffed by more agents, to support its effective functioning as the scope of the Innovation Fund widens;
As the EU elections approach, use the reform of the Innovation Fund as the launch pad for a broader and more ambitious Cleantech Investment Plan.
Bridging the cleantech financing gap is one of the key challenges in the EU's progress towards net-zero. The Innovation Fund has an important role to play in financing the transition, and delivering decarbonisation, energy security and competitiveness for the EU.