What will your climate budget be?
8 March 2021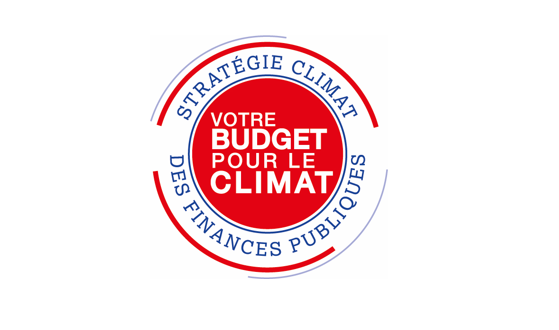 The French recovery plan and its consequences for the climate have been the subject of much debate. It should allow France to catch up on some of its investments in sustainable mobility, building renovation and decarbonated energy production. For I4CE, it is necessary to anticipate what will follow the end of the French recovery plan in 2022, and its associated European funding, to prepare a post-recovery plan. The need for public climate financing will not have disappeared by then. Today's political decision makers therefore have a responsibility to anticipate the post-recession period. There is a need to develop a Public Finance Climate Strategy to ensure that France has the budgetary and fiscal means to achieve its ambition against climate change. As for future presidential candidates, they can and should already ask themselves: What will my first climate budget be? 
Throughout 2021 and until the presidential election, I4CE will publish a series of studies, called 'Your Budget for the Climate', to provide insights and data to (future) candidates.
All the publications from the collection can be found on this page, as well as older but still relevant studies on the financing of the transition: 
What will be your climate budget be? In this article, Benoît Leguet, Director of I

4

CE, explains why we need to anticipate the post-recovery plan and prepare for the post-2022 period. He also provides significant commentary on the State's current budget relating to climate and its needs for the future. Only available in French
Climate: a look back at 10 years of government spending. Climate-friendly spending has doubled over the past 10 years, from 15 billion euros to 30 billion euros per year and is divided between three key sectors: building renovation, mobility and low-carbon energy production. To learn more about this spending, the financing instruments used, the reforms of recent years and the challenges for tomorrow, I

4

CE invites you to dive into the figures and analyses of its latest report.
Financing climate action: Having a clear idea of the investments needed for the climate is good. Knowing who is going to finance what, what is going to be paid by households, companies, local authorities or the State, is better. In this study published in 2020, I

4

CE proposes a financing plan for the fight against climate change, backed by a series of non-financial measures. This plan will require an additional ten billion euros of public funds each year, double that after 2022. Do you not agree with this plan?

 

You will find many elements that you can use.
The budgetary challenges of adaptation: Financing the fight against climate change also means financing the adaptation of our economy and our territories. In this study, I

4

CE looks back at the 28 billion euros that the State officially invests each year in adaptation, and identifies several budgetary challenges, starting with preserving the capacity for action of the main public operators.
Landscape of climate finance: In this latest edition of the Landscape, you will find updated I

4

CE data on investments made in France. These include building renovation, decarbonised energy production and low-carbon mobility, as well as data on investments relating to 'fossil'.  Above all, you will have access to the latest I

4

CE assessments on the investment gap required to reach the objectives that France has set.