Carbon pricing – All presentations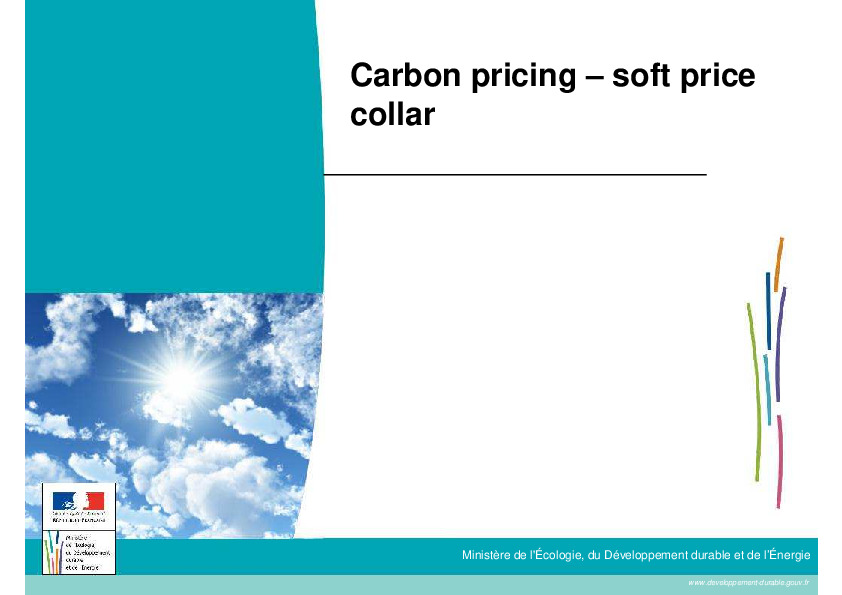 Carbon pricing – All presentations
Download
To learn more
09/29/2023

Foreword of the week

Adaptation: plotting pathways is the next essential step

As stated by the European Commission there is a "lack of preparedness and [a] disproportion between the climate threats and response mechanisms and structures in place". One of the key factors in speeding up the implementation of adaptation actions will be the definition, in particular by public authorities, of « clear adaptation pathways setting up the process of how to achieve them through the sequence of options and actions ». The cost of these trajectories will also need to be quantified, to ensure that the human and financial resources are available for implementation.  For the time being, this work of defining adaptation trajectories is generally lacking, whatever the sector or scale. And the means to be deployed for adaptation are therefore unknown.

09/20/2023

Hors série

Climate: the risk of polarisation – Annual Report 2023

I4CE produit des expertises innovantes afin d'informer les débats sur les politiques publiques pour la transition climatique. Mais nous ne faisons pas qu'écrire des rapports, nous voulons avoir de l'impact. Nous allons au contact des décideurs, des médias, des parties prenantes pour apprendre d'eux et faire que ces politiques progressent, concrètement. Nous vous invitons, en parcourant notre rapport d'activité, à découvrir les débats qui intéressent I4CE, les changements majeurs de politique publique des douze derniers mois et comment nous y avons contribués.

09/15/2023

Foreword of the week

From denial to acceptance: Europe's next step in the cleantech race

Psychologists sometimes talk about the five stages of grief: denial, anger, bargaining, depression, and acceptance. One year on from the announcement of the US Inflation Reduction Act (IRA), the European response has looked startlingly similar. Public anger in Brussels at perceived American protectionism. Private sector depression at the prospect of Europe falling behind in the global cleantech race. Denial of the gap between the EU and US efforts, by arguing that that all EU and national spending on cleantech amounts to a conservative estimate of what the IRA offers (while not factoring in the full range of US support). 
See all publications